I had to break my blogging silence this week to take part in
Kate's Listography
this week.
For the uninitiated, what Kate is referring to here is a keyword search analysis for your blog. Usually if you publish a blog you can gain access to certain utilities that notify you of who visits your blog, from where, what server and all their technical details such as the resolution of their screen. It's a bit mental and can at times make for interested reading. One of the services that these utilities provide is a list of your top twenty or so keyword searches. I've had some hilarious ones in the past (i.e
having sex with your mammy
!)but they are usually just one entry within a list of twenty variations on searching
Oh Mammy Blog
. I thought that, while the kids breakfasted, I'd pop on and look at my top five and this week they are complete crackers!
So here is
Oh Mammy's
Top Five Keyword Searches for the Week of the 18th of October 2011.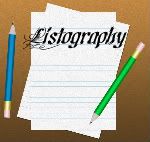 "/>
1.
Awkward
. This has always been my top keyword searches and if I knew how this works then I would tell you why. Nevertheless it directs Googlers to this hilarious
post
.
2.
MY SHIT IS TIGHTER THAN.
Capitalised for some reason, this search result is courtesy of Google Japan and I am yet to discover what this refers to! The post it directs people to is one I wrote on my various cosmetic disasters
here
.
3.
Upset Pikeys.
I joked with Rachael of
Manana Mama
a few weeks ago about pikey being my number one keyword search. It's still in the top five but with a new variation. I wrote a ranting post about
tattoos
a while back.
4.
Poo Mammy
. From Google Canada. For some reasons the Canadians at Google associate me with poo and direct people to a recent
Q & A session
with my pooey self.
5.
What did Socrates Actually Look Like?*
This should amuse my Classicist friends, that if you desire to know the truth about what Socrates physically looked like, then I am the person to ask. I like quotes and quotes the great man with a recipe orientated post
here
.
*Not that anyone cares but the photo of a bust of Socrates comes from the Naples Museum and is a Roman copy of a Greek original sculpted in the fourth century BC by Lysippos, a sculptor who lived and worked during the reign of Alexander the Great, as his official sculptor.